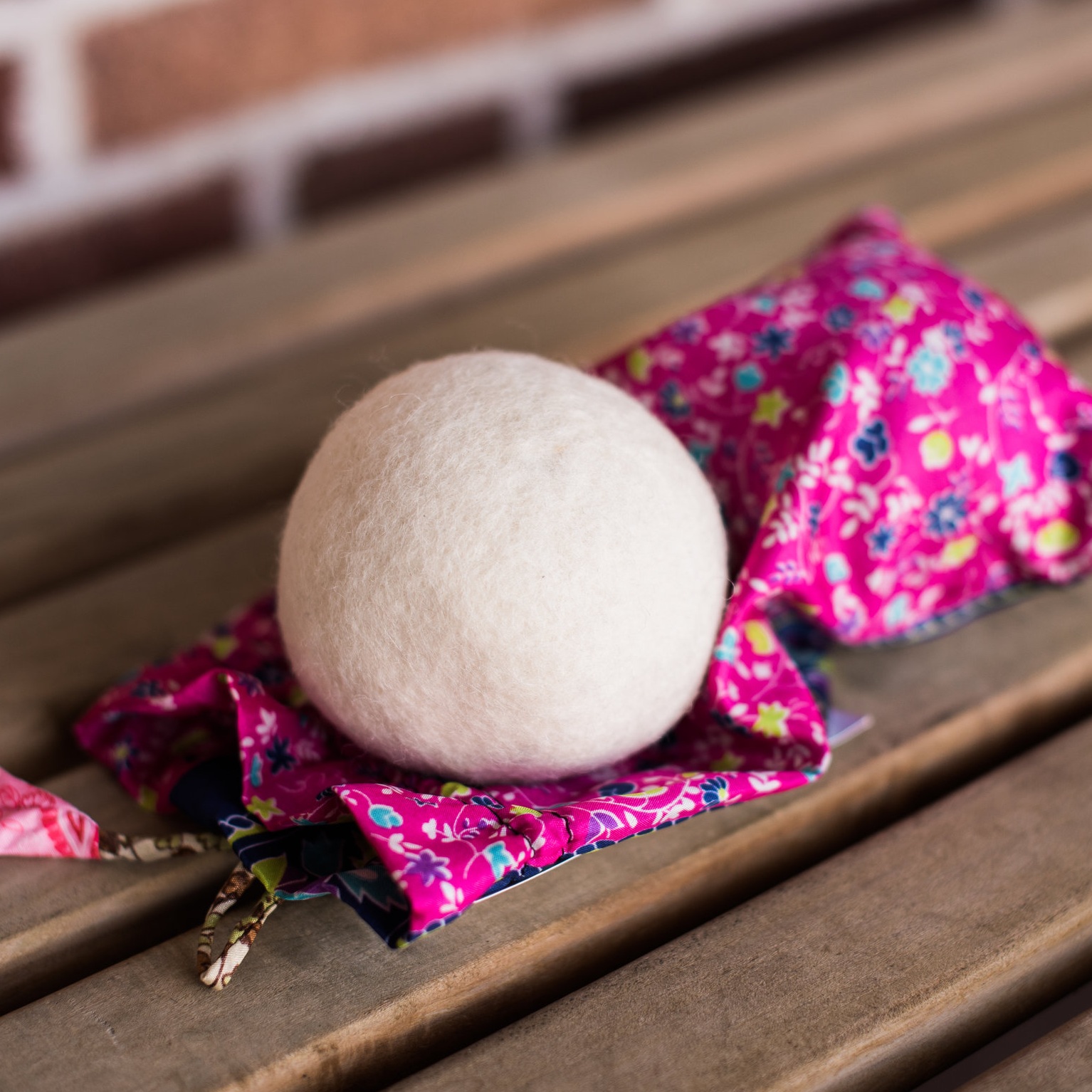 Nepali Dryer Balls
Looking to switch over to more eco-friendly products? These dryer balls are handmade in Nepal and are the perfect alternative to dryer sheets. Made of 100% wool, these dryer balls save energy by drying your clothes faster, and you can add essential oils for natural fragrance. The dryer balls come in sets of two with a unique storage bag made of recycled vintage saris.
3" in diameter

Good for use in small to medium loads

Handmade in Nepal
Located in Nepal, Ganesh Himal Trading Company has been selling handmade jewelry, clothing, textiles, and papers since 1984. Ganesh Himal Trading Company focuses on helping refugees and women enhance their lives and preserve their traditions.